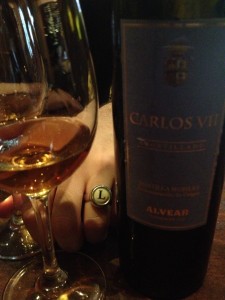 Mermaids
This blog rarely discusses mermaids, but that is changing right now. Somehow, as a native English speaker, I think of mermaids and sirens as two different sea creatures. Mermaids being the really hot, friendly companions of sailors too-long at sea that likely originated from manatees. Sirens are the mythological Greek creatures with beautiful, intoxicating voices but hideous phases that caused Odysseus to lash himself to the mast rather than being sucked into crashing his boat on the two rocks that acropophiles will probably know the names of.
Las Sirenas
In Spanish, there's one word for mermaids and sirens – las sirenas – and apparently the connotation is more of the ancient Greek connotation, but with some kind of latter-day comely sea maiden overlay. Basically, it's a lot of overlapping meanings, histories, sounds and sights layered onto a single word. Pretty fascinating how some words have that depth of meaning where they encompass 1+ words of another language.
Eureka!
Anyway, listening to an ambulance shriek by recently, it struck me that this ambulance "siren" probably comes from the original Greek "siren" of the mermaid/sirena type. Never really thought about how those words overlap but it's one of those connections that seems so obvious in retrospect that it's incredible it's taken 30+ years to make that connection.
The same thing happened with this wine. Pedro Ximenez is a hugely undervalued wine that I think makes consistently great (and crazy sweet!) dessert wines from all over the world. I've seen them in Spain, Peru, the Canary Islands, Australia and California and looks like Argentina and Chile grow it too.
Selenhos with their Sherry Fetish
It's no secret among the cohort of friends that sherry is a style the Selenhos adore and the rest of us are unsold on (most of the group) or generally regard with suspicion (me). Fascinating story on the solera and pretty awesome how palo cortado is made, and there is tons of history layered up on sherry, but it's still a big gamble when ordering it. And, unless I'm with a connoisseur like Selenho, it's unlikely a bottle will be ordered for my table. Fortunately, for this story, the Selenhos insisted and we ordered the bottle you see above. Sidebar – pretty amazing typewriter ring in the photo courtesy of Selenhos.
Sherry from Montila-Moriles?
Circling back to the sirena-ambulance connection, this bottle of what I thought was sherry is made from Pedro Ximenez grapes. Thinking sherry, I checked out what Montila-Moriles DO, which turns out to be close to Jerez (land of sherry) but actually separate. Montila-Moriles makes its wines in the same stunning solera system of Jerez (google it – seriously), but the wines from Montila-Moriles are not fortified, unlike their names from the south.
Amontillado Wine
The wine itself is Alvear "Carlos VII" Amontillado Montilla Moriles DO NV, a name hard to remember even for those used to weird-sounding names from Spain. The key bit of that long name though is Amontillado. Amontillado is a style of sherry in the middle – darker than the lighest style (Fino) and not as dark as Oloroso (the dark, sweet style I prefer). It starts life as a Fino but somehow the yeast protector that usually allows Finos to deliver dies (or is killed off) and the winemaker generally fortifies the wine up in alcohol to keep it from turning too bitter (oxidizing too quickly in wine-speak). That's the sherry style of Amontillado in a nutshell.
Amontillado, that aha! moment
Cue the ambulance and have a good look at the word "Amontillado." Looks pretty similar to Montilla-Moriles DO, right? Bingo – apparently, that's where this style of sherry originated. So even though I was dead wrong about this Amontillado bottle being a sherry now that we know it's from Cordoba a bit north of Jerez, there's a pretty strong linkage between these two regions and styles. And the next time I pull out Edgar Allen Poe's creepy short story on Amontillado and basement terror, it will be thinking of mermaids, ambulances and Montilla-Moriles.
Taste
I don't recall exactly as it was quite a long time ago but The Wine Advocate description struck me as the most accurate of the 3 descriptions on this website dedicated to this particular wine (copying the description below). I remember sharp smells and earthy taste, really good with the more biting or pungent food and only ok with the blander foods. Lots of nuts too, especially almonds, which again threw me onto the sherry trail.
"From a 25-year old Solera system, its medium to dark amber color is accompanied by a medium to full-bodied sherry revealing loads of pungent, earthy, nutty notes, a slightly oxidized character, and a long, persistent finish."
Detail Up!
Alvear "Carlos VII" Amontillado in a 25 year solera from Montilla Moriles DO NV in Cordoba, Spain
Random Googles:
* Five main grape varieties are grown in the Montilla Moriles DO: Pedro Ximenez (the most common by far), Moscatel, Airen, Baladi-Verdejo (aka Cayetana and mostly grown in Southern Spain) and Montepila (almost nothing online about this grape)
* Pedro Ximenez (the grape) meet Pedro Ximenez (the wine). Apparently the wine is a dessert wine made from raisins, a fairly labor-intensive process from the sound of it. Sounds kind of similar to how dessert wines are made in Italy (Vin Santo) and Cyprus (Commandaria) with laying out the grapes in the sun so they shrivel up before being pressed.
* Citrus flavors are common in dry Pedro Ximenez styles (kinda surprised by that) and fortified wines are more figs, dates and molasses (which sounds consistent with the ones I've tried)